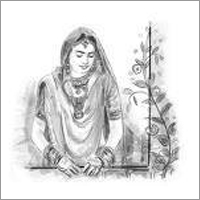 Service Description
Hindi Translation In Bangalore

We are a leading provider of Hindi Translation Services in Bangalore, New Delhi(India).We have been adored by our quality services to our esteemed Clients.
The translation is always difficult as it needs to retain the originality of the documents upto the maximum. Some characteristics of Hindi language which has made English to Hindi and vice versa translation difficult are:
Different phonetic symbols which creates difficulties for translators.
Unlike English, Hindi has more words in its lexicon which creates a problem for the translator to find the most suitable Hindi equivalent of English word.
Similarity between English numeral 1 and the Hindi khadipai (the punctuation mark which indicates the end of a sentence).
Difference in the spelling.
Unlike Hindi, English has less number of vocabularies in its lexicon which is why it is difficult for the translators to find out the exact equivalent of different Hindi words.
Unlike Hindi, the phonetic symbols are different from the alphabets of English.
We, a standard translation company in Delhi, is backed with the most efficient translators of the country who are native speakers of Hindi and equally competent in English. For them English to Hindi translation is just a task of fun as they are equally expert in both the languages. They are professional linguists with years of experience in document translation from English to Hindi. Their expertise and experience is an asset for us and we are able to offer English to Hindi translation at the most cost-effective price due to their sincere effort and dedicated attitude for the company as well as the clients
Contact Us
No. 93, 1st Floor, Sarai Jullena, Opp. Escorts Hospital, Okhla Road, New Delhi, Delhi, 110025, India
Phone :+918068341614